TIME To Change Your Life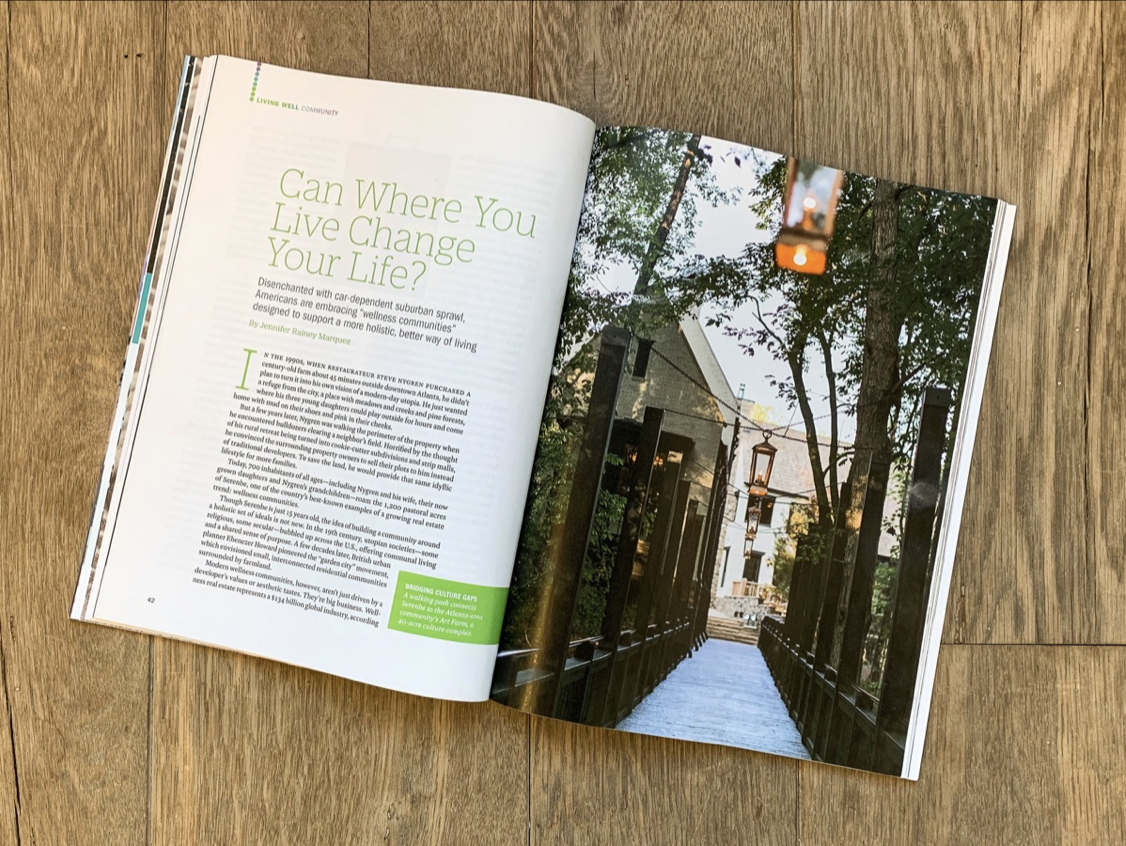 Serenbe Featured In TIME Magazine Special Wellness Edition
Can where you live change your life? We certainly think so, and it seems TIME Magazine would agree!
"Disenchanted with car-dependent suburban sprawl, Americans are embracing "Wellness Communities" designed to support a more holistic, better way of living."
The TIME Wellness Special Edition "Finding a Healthier You" focuses on 3 aspects: Wellness 101, Mind and Body, and Living Well. Serenbe is prominently featured in the latter section in an article titled "Can Where You Live Change Your Life?"
"None of this is complicated," said Steve Nygren in the TIME article. "It's all pretty much how we lived 80 years ago. In those days, eating local was the norm. So was walking or riding a bicycle to the store or to school."
Pick up a copy on newsstands now through May 2019.