Ravishing Radish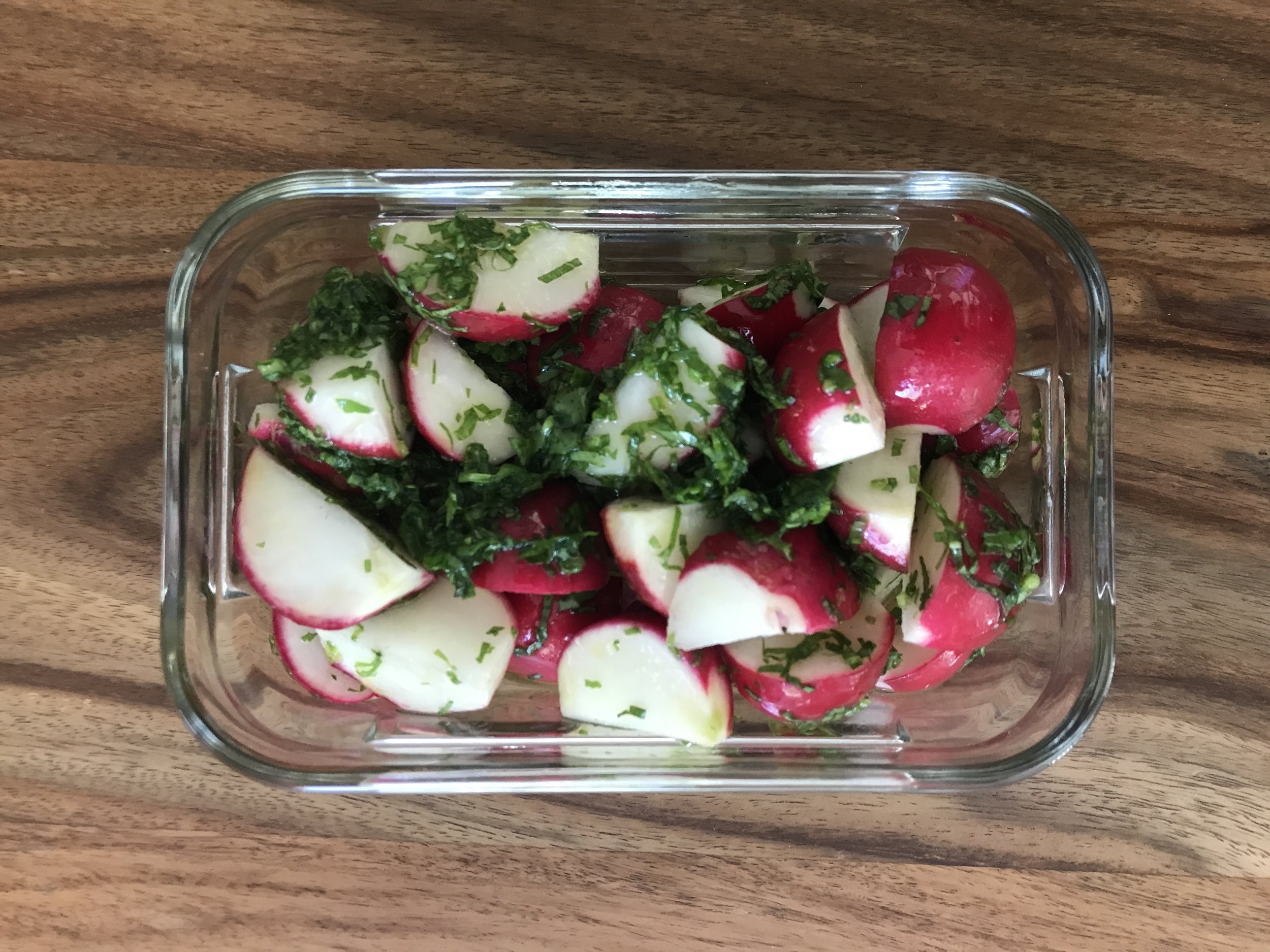 Chef Brian Moll Shares A Favorite Recipe
Serenbe Culinary is a varied palate of events & prepared meals curated by Chef Brian Moll, who creates using freshly-foraged and hand-picked produce from Serenbe Farms and other local farms.
Radishes are a seasonal favorite of Brian's, and he's sharing one of the yummy recipes he's making this week for residents who sign up for prepared meals.
Radish with Garden Pesto
Serves: 6
2 lbs red radish with tops
1 oz Arugula
1/2 oz Mint
1 lemon, zest and juice
2 oz olive oil
sea salt to taste
In a food processor - or mortar and pestle: Add arugula, mint, 1-2 oz radish tops, zest and ice of lemon and pinch of salt. As ingredients are pulverized, drizzle olive oil to emulsify. Slice radishes into eighths, then toss all together in a bowl. Add sea salt to taste and serve chilled.
According to Brian, this recipe is great as a side dish with seafood or chicken, or as as a starter.
Happy Eating!